About the Jerky Shop
The Jerky Shop is the creation of Victor Guajardo, an Albuquerque native and amateur actor who began perfecting his products in 2003 as a hobby that would later become his main passion. He began to produce and distribute his beef jerky across the state under his brand The Jerky Guy and began distributing at the Cottonwood mall where thousands of customers would soon discover the rich flavors and crispness of Victor's wonderful snacks.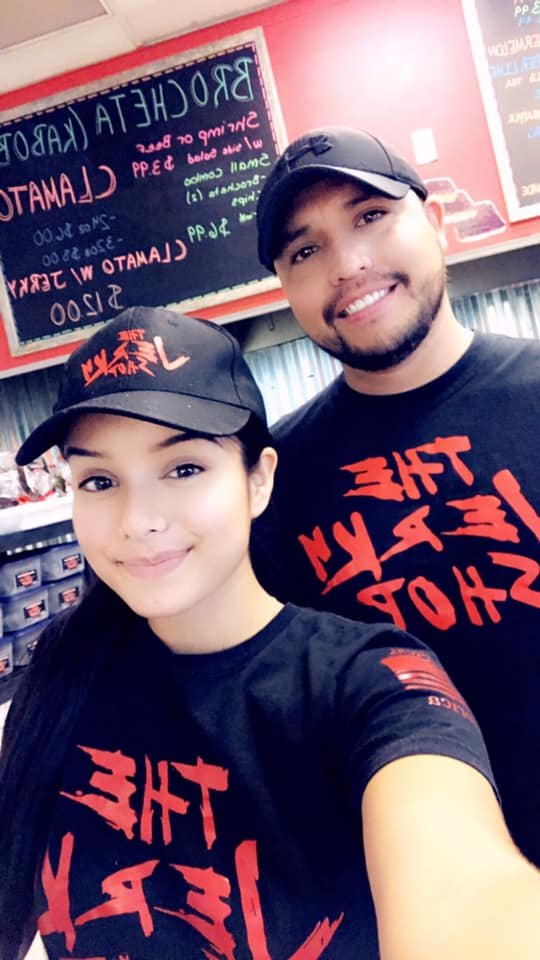 After growing for a few years and perfecting his methods, Victor started The Jerky shop in Albuquerque, New Mexico in 2018 located at Cottonwood mall across from Ulta. The Jerky Shops main vision is sharing it's crispy marinated beef jerky along with other fantastic snacks like kabobs, gold bars, grilled pineapple, Clamato drinks and aguas frescas. The Jerky Shop even offers preparation services for game hunters who can bring their game meat in to be turned into jerky made with the same savory flavors and flaky texture as The Jerky Shops original beef Jerky.
The jerky shop beef jerky is unique because it is prepared in the traditional style of carne seca, using exceptionally thin slices of aged meat that is marinated and dried to perfection. This produces an end product that maintains a consistency that has a crunch like potato chips, and full body flavor that melts in your mouth. Customers of The Jerky Shop rage about the best jerky in town with some of the largest selection of flavors offered in comparison to any competition.
The Jerky Shop offers it's Carne seca beef jerky in these amazing flavors:
Red Chile
Green Chile
Siracha
Habanero
Original
Chipotle
Lemon Garlic
Spicy Steak
Spicy Teriyaki
Mango Habanero
Lemon Pepper
Garlic Parmesan
Steak
Hot Cheetos
Salt and pepper
Buffalo sauce
Valentina hot sauce
Teriyaki
Jerky Shop Cottonwood Mall
Jerky Shop Coronado Mall
The Jerky Shop - HQ